---
6 Ye shall buy meat of them for money to eat, and ye shall also procure water of them for money to drink.
7 For the Lord thy God hath [a]blessed thee in all the works of thine hand: he knoweth thy walking through this great wilderness, and the Lord thy God hath been with thee this forty years, and thou hast lacked nothing.
8 And when we were departed from our brethren the children of Esau which dwelt in Seir: through the way of the [b]plain, from Elath, and from Ezion Geber, we turned and went by the way of the wilderness of Moab.
Read full chapter
Footnotes
Deuteronomy 2:7 And given thee means, wherewith thou mayest make recompense: also God will direct thee by his providence, as he hath done.
Deuteronomy 2:8 Or, wilderness.
New International Version
6 You are to pay them in silver for the food you eat and the water you drink.'"
7 The Lord your God has blessed you in all the work of your hands. He has watched(A) over your journey through this vast wilderness.(B) These forty years(C) the Lord your God has been with you, and you have not lacked anything.(D)
8 So we went on past our relatives the descendants of Esau, who live in Seir. We turned from(E) the Arabah(F) road, which comes up from Elath and Ezion Geber,(G) and traveled along the desert road of Moab.(H)
Read full chapter
1599 Geneva Bible (GNV)
Geneva Bible, 1599 Edition. Published by Tolle Lege Press. All rights reserved. No part of this publication may be reproduced or transmitted in any form or by any means, electronic or mechanical, without written permission from the publisher, except in the case of brief quotations in articles, reviews, and broadcasts.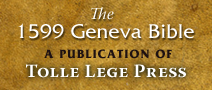 New International Version (NIV)
Holy Bible, New International Version®, NIV® Copyright ©1973, 1978, 1984, 2011 by Biblica, Inc.® Used by permission. All rights reserved worldwide.
NIV Reverse Interlinear Bible: English to Hebrew and English to Greek. Copyright © 2019 by Zondervan.