---
Amplified Bible, Classic Edition
18 He executes justice for the fatherless and the widow, and loves the stranger or temporary resident and gives him food and clothing.
19 Therefore love the stranger and sojourner, for you were strangers and sojourners in the land of Egypt.
20 You shall [reverently] fear the Lord your God; you shall serve Him and cling to Him, and by His name and presence you shall swear.
Read full chapter
Amplified Bible, Classic Edition (AMPC)
Copyright © 1954, 1958, 1962, 1964, 1965, 1987 by The Lockman Foundation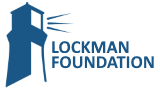 Bible Gateway Recommends
La Biblia De La Vida Diaria, NVI: El poder de la Palabra de Dios para el diario vivir Everyday Life Bib,
Retail: $39.99
Our Price: $27.99
Save: $12.00 (30%)
Amplified Compact Holy Bible--soft leather-look, camel/burgundy
Retail: $39.99
Our Price: $25.49
Save: $14.50 (36%)

Battlefield of the Mind Bible: Renew Your Mind Through the Power of God's Word, Imitation Leather, brown
Retail: $79.99
Our Price: $54.99
Save: $25.00 (31%)

KJV and Amplified Parallel Bible, Large Print, Hardcover
Retail: $49.99
Our Price: $31.99
Save: $18.00 (36%)
Amplified Study Bible, Large Print, Imitation Leather, Brown
Retail: $69.99
Our Price: $45.99
Save: $24.00 (34%)

Amplified Reading Bible, Imitation Leather, Brown, Indexed
Retail: $59.99
Our Price: $38.99
Save: $21.00 (35%)