---
Amplified Bible, Classic Edition
25 Then King Darius wrote to all peoples, nations, and languages [in his realm] that dwelt in all the earth: May peace be multiplied to you!
26 I make a decree that in all my royal dominion men must tremble and fear before the God of Daniel, for He is the living God, enduring and steadfast forever, and His kingdom shall not be destroyed and His dominion shall be even to the end [of the world].
27 He is a Savior and Deliverer, and He works signs and wonders in the heavens and on the earth—He Who has delivered Daniel from the power of the lions.
Read full chapter
Amplified Bible, Classic Edition (AMPC)
Copyright © 1954, 1958, 1962, 1964, 1965, 1987 by The Lockman Foundation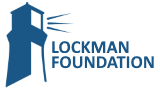 Bible Gateway Recommends
Amplified Thinline Holy Bible--bonded leather, burgundy
Retail: $49.99
Our Price: $31.99
Save: $18.00 (36%)
Amplified Study Bible, Large Print, Imitation Leather, Brown
Retail: $69.99
Our Price: $45.99
Save: $24.00 (34%)
Amplified Study Bible--soft leather-look, purple
Retail: $69.99
Our Price: $45.99
Save: $24.00 (34%)
Everyday Life Bible: The Power Of God's Word For Everyday Living, Imitation Leather, pink
Retail: $79.99
Our Price: $54.99
Save: $25.00 (31%)
Amplified Bible, Large Print leather-look, brown/dark brown- index
Retail: $79.99
Our Price: $52.99
Save: $27.00 (34%)
Amplified Holy Bible, XL Edition--soft leather-look, burgundy
Retail: $49.99
Our Price: $31.99
Save: $18.00 (36%)