---
7 So I will send fire upon the city walls of Gaza and burn down its fortresses. 8 I will remove the rulers of the cities of Ashdod and Ashkelon. I will punish the city of Ekron, and all the Philistines who are left will die."
Tyre
9 (A)The Lord says, "The people of Tyre have sinned again and again, and for this I will certainly punish them. They carried off a whole nation into exile in the land of Edom, and did not keep the treaty of friendship they had made.
Read full chapter
New International Version
7 I will send fire on the walls of Gaza
that will consume her fortresses.
8 I will destroy the king[a] of Ashdod(A)
and the one who holds the scepter in Ashkelon.
I will turn my hand(B) against Ekron,
till the last of the Philistines(C) are dead,"(D)
says the Sovereign Lord.(E)
9 This is what the Lord says:
Read full chapter
Good News Translation (GNT)
Copyright © 1992 by American Bible Society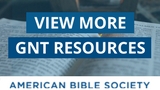 New International Version (NIV)
Holy Bible, New International Version®, NIV® Copyright ©1973, 1978, 1984, 2011 by Biblica, Inc.® Used by permission. All rights reserved worldwide.
NIV Reverse Interlinear Bible: English to Hebrew and English to Greek. Copyright © 2019 by Zondervan.