---
2 
And he said,
"The Lord thunders and roars from Zion [in judgment]
And utters His voice from Jerusalem;
Then the pastures of the shepherds mourn,
And the summit of [Mount] Carmel dries up [because of God's judgment]."(A)
3 
Thus says the Lord,
"For three transgressions of Damascus and for four (multiplied delinquencies)
I shall not reverse its punishment or revoke My word concerning it,
Because they have threshed Gilead [east of the Jordan River] with sharp iron sledges [having spikes that crushed and shredded].(B)
4 
"So I will send a fire [of war, conquest, and destruction] upon the house of [a]Hazael,
And it shall devour the palaces and strongholds of [b]Ben-hadad (Hazael's son).
Read full chapter
New International Version
2 He said:
"The Lord roars(A) from Zion
and thunders(B) from Jerusalem;(C)
the pastures of the shepherds dry up,
and the top of Carmel(D) withers."(E)
Judgment on Israel's Neighbors
3 This is what the Lord says:
Read full chapter
Amplified Bible (AMP)
Copyright © 2015 by The Lockman Foundation, La Habra, CA 90631. All rights reserved.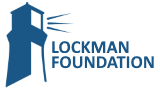 New International Version (NIV)
Holy Bible, New International Version®, NIV® Copyright ©1973, 1978, 1984, 2011 by Biblica, Inc.® Used by permission. All rights reserved worldwide.
NIV Reverse Interlinear Bible: English to Hebrew and English to Greek. Copyright © 2019 by Zondervan.