---
Amplified Bible, Classic Edition
4 And he fell to the ground. Then he heard a voice saying to him, Saul, Saul, why are you persecuting Me [harassing, troubling, and molesting Me]?
5 And Saul said, Who are You, Lord? And He said, I am Jesus, Whom you are persecuting. [a]It is dangerous and it will turn out badly for you to keep kicking against the goad [to offer vain and perilous resistance].
6 Trembling and astonished he asked, Lord, what do You desire me to do? The Lord said to him, But arise and go into the city, and you will be told what you must do.
Read full chapter
Footnotes
Acts 9:5 Many manuscripts do not contain this portion of verse 5 and the first part of verse 6.
Amplified Bible, Classic Edition (AMPC)
Copyright © 1954, 1958, 1962, 1964, 1965, 1987 by The Lockman Foundation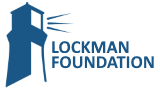 Bible Gateway Recommends
Amplified Holy Bible, XL Edition--soft leather-look, burgundy
Retail: $49.99
Our Price: $31.99
Save: $18.00 (36%)
KJV and Amplified Parallel Bible, Large Print, Leathersoft, Camel/rich red - Slightly Imperfect
Retail: $79.99
Our Price: $45.04
Save: $34.95 (44%)
Battlefield of the Mind Bible: Renew Your Mind Through the Power of God's Word, Imitation Leather, brown
Retail: $79.99
Our Price: $54.99
Save: $25.00 (31%)

KJV and Amplified Parallel Bible, Large Print, Bonded Leather, Black - Imperfectly Imprinted Bibles
Retail: $79.99
Our Price: $43.19
Save: $36.80 (46%)
The Amplified Study Bible, eBook - eBook
Our Price: $14.99

Amplified Study Bible--soft leather-look, purple (indexed)
Retail: $79.99
Our Price: $52.99
Save: $27.00 (34%)