---
37 [a]Even the word which came through all Judea, (A)beginning in Galilee, after the Baptism which John preached:
38 To wit, how God [b]anointed Jesus of Nazareth with the holy Ghost, and with power: who went about doing good, and healing all that were oppressed of the devil: for God was with him.
39 And we are witnesses of all things which he did both in the land of the Jews, and in Jerusalem, whom they slew, hanging him on a tree.
Read full chapter
Footnotes
Acts 10:37 The sum of the Gospel (which shall be made manifest at the latter day when Christ himself shall sit as judge both of the quick and the dead) is this, that Christ promised to the Fathers, and exhibited in his time with the mighty power of God, (which was by all means showed) and at length crucified to reconcile us to God, did rise again the third day, that whosoever believeth in him should be saved through the remission of sins.
Acts 10:38 This style is taken from an old custom of the Jews, who used to anoint their Kings and Priests, whereupon it grew, to call them anointed, upon whom God bestowed gifts and virtues.
New International Version
37 You know what has happened throughout the province of Judea, beginning in Galilee after the baptism that John preached— 38 how God anointed(A) Jesus of Nazareth with the Holy Spirit and power, and how he went around doing good and healing(B) all who were under the power of the devil, because God was with him.(C)
39 "We are witnesses(D) of everything he did in the country of the Jews and in Jerusalem. They killed him by hanging him on a cross,(E)
Read full chapter
1599 Geneva Bible (GNV)
Geneva Bible, 1599 Edition. Published by Tolle Lege Press. All rights reserved. No part of this publication may be reproduced or transmitted in any form or by any means, electronic or mechanical, without written permission from the publisher, except in the case of brief quotations in articles, reviews, and broadcasts.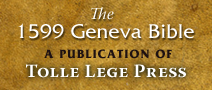 New International Version (NIV)
Holy Bible, New International Version®, NIV® Copyright ©1973, 1978, 1984, 2011 by Biblica, Inc.® Used by permission. All rights reserved worldwide.
NIV Reverse Interlinear Bible: English to Hebrew and English to Greek. Copyright © 2019 by Zondervan.