---
24 Josiah also got rid of the mediums and psychics, the household gods, the idols,[a] and every other kind of detestable practice, both in Jerusalem and throughout the land of Judah. He did this in obedience to the laws written in the scroll that Hilkiah the priest had found in the Lord's Temple. 25 Never before had there been a king like Josiah, who turned to the Lord with all his heart and soul and strength, obeying all the laws of Moses. And there has never been a king like him since.
26 Even so, the Lord was very angry with Judah because of all the wicked things Manasseh had done to provoke him. 27 For the Lord said, "I will also banish Judah from my presence just as I have banished Israel. And I will reject my chosen city of Jerusalem and the Temple where my name was to be honored."
Read full chapter
Footnotes
23:24 The Hebrew term (literally round things) probably alludes to dung.
New Living Translation (NLT)
Holy Bible, New Living Translation, copyright © 1996, 2004, 2015 by Tyndale House Foundation. Used by permission of Tyndale House Publishers, Inc., Carol Stream, Illinois 60188. All rights reserved.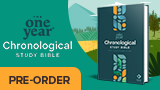 Bible Gateway Recommends
NLT Boys Life Application Study Bible, LeatherLike, Midnight/Blue
Retail: $49.99
Our Price: $39.99
Save: $10.00 (20%)
NLT Hands-On Bible, Softcover
Retail: $19.99
Our Price: $15.99
Save: $4.00 (20%)
NLT Large-Print Premium Value Thinline Bible, Filament Enabled Edition--soft leather-look, teal
Retail: $22.99
Our Price: $15.99
Save: $7.00 (30%)
NLT Children's Outreach Bible, Softcover
Retail: $3.99
Our Price: $2.79
Save: $1.20 (30%)

NLT Compact Giant Print Bible, Filament Enabled Edition (Red Letter, LeatherLike, Rose Metallic Peony, Indexed)
Retail: $44.99
Our Price: $30.99
Save: $14.00 (31%)
NLT Giant-Print Personal-Size Bible, Filament Enabled Edition--genuine leather, brown (indexed)
Retail: $79.99
Our Price: $47.99
Save: $32.00 (40%)