---
A Good Soldier of Christ Jesus
2 Timothy, my dear son, be strong through the grace that God gives you in Christ Jesus. 2 You have heard me teach things that have been confirmed by many reliable witnesses. Now teach these truths to other trustworthy people who will be able to pass them on to others.
3 Endure suffering along with me, as a good soldier of Christ Jesus. 4 Soldiers don't get tied up in the affairs of civilian life, for then they cannot please the officer who enlisted them. 5 And athletes cannot win the prize unless they follow the rules. 6 And hardworking farmers should be the first to enjoy the fruit of their labor. 7 Think about what I am saying. The Lord will help you understand all these things.
8 Always remember that Jesus Christ, a descendant of King David, was raised from the dead. This is the Good News I preach. 9 And because I preach this Good News, I am suffering and have been chained like a criminal. But the word of God cannot be chained. 10 So I am willing to endure anything if it will bring salvation and eternal glory in Christ Jesus to those God has chosen.
Read full chapter
New Living Translation (NLT)
Holy Bible, New Living Translation, copyright © 1996, 2004, 2015 by Tyndale House Foundation. Used by permission of Tyndale House Publishers, Inc., Carol Stream, Illinois 60188. All rights reserved.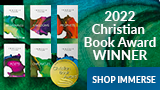 Bible Gateway Recommends
NLT Large-Print Premium Value Thinline Bible, Filament Enabled Edition--soft leather-look, pink
Retail: $19.99
Our Price: $15.99
Save: $4.00 (20%)

NLT Outreach Bible, Large Print Edition
Retail: $6.99
Our Price: $4.99
Save: $2.00 (29%)
NLT Giant-Print Personal-Size Bible, Filament Enabled Edition--soft leather-look, floral frame teal
Retail: $29.99
Our Price: $20.99
Save: $9.00 (30%)

NLT Life Application Large-Print Study Bible, Third Edition--soft leather-look, teal
Retail: $84.99
Our Price: $49.99
Save: $35.00 (41%)

NLT Giant-Print Personal-Size Bible, Filament Enabled Edition--soft leather-look, peony/pink
Retail: $29.99
Our Price: $21.99
Save: $8.00 (27%)

NLT Compact Giant Print Bible, Filament Enabled Edition (Red Letter, LeatherLike, Rose Metallic Peony)
Retail: $34.99
Our Price: $20.99
Save: $14.00 (40%)