---
Fruitful Growth in the Faith
5 But also for this very reason, (A)giving all diligence, add to your faith virtue, to virtue (B)knowledge, 6 to knowledge self-control, to self-control [a]perseverance, to perseverance godliness, 7 to godliness brotherly kindness, and (C)to brotherly kindness love. 8 For if these things are yours and abound, you will be neither [b]barren (D)nor unfruitful in the knowledge of our Lord Jesus Christ.
Read full chapter
5 For this very reason, applying your diligence [to the divine promises, make every effort] in [exercising] your faith to, [a]develop moral excellence, and in moral excellence, knowledge (insight, understanding), 6 and in your knowledge, self-control, and in your self-control, steadfastness, and in your steadfastness, godliness, 7 and in your godliness, brotherly affection, and in your brotherly affection, [develop Christian] love [that is, learn to unselfishly seek the best for others and to do things for their benefit]. 8 For as these qualities are yours and are increasing [in you as you grow toward spiritual maturity], they will keep you from being useless and unproductive in regard to the true knowledge and greater understanding of our Lord Jesus Christ.
Read full chapter
New King James Version (NKJV)
Scripture taken from the New King James Version®. Copyright © 1982 by Thomas Nelson. Used by permission. All rights reserved.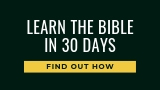 Amplified Bible (AMP)
Copyright © 2015 by The Lockman Foundation, La Habra, CA 90631. All rights reserved.