---
Amplified Bible, Classic Edition
11 The saying is sure and worthy of confidence: If we have died with Him, we shall also live with Him.
12 If we endure, we shall also reign with Him. If we deny and disown and reject Him, He will also deny and disown and reject us.
13 If we are faithless [do not believe and are untrue to Him], He remains true (faithful to His Word and His righteous character), for He cannot deny Himself.
Read full chapter
Amplified Bible, Classic Edition (AMPC)
Copyright © 1954, 1958, 1962, 1964, 1965, 1987 by The Lockman Foundation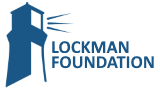 Bible Gateway Recommends
Amplified Holy Bible, XL Edition--soft leather-look, brown
Retail: $49.99
Our Price: $31.99
Save: $18.00 (36%)
Amplified Reading Bible, Imitation Leather, Brown
Retail: $49.99
Our Price: $29.99
Save: $20.00 (40%)
Everyday Life Bible: The Power Of God's Word For Everyday Living, Imitation Leather, pink
Retail: $79.99
Our Price: $54.99
Save: $25.00 (31%)
NKJV Amplified Parallel Bible Hardcover Large Print
Retail: $39.95
Our Price: $23.99
Save: $15.96 (40%)

Amplified Bible, Battlefield Of The Mind Bible, Imitation Leather, Blue
Retail: $79.99
Our Price: $53.99
Save: $26.00 (33%)

Amplified Large-Print Bible, hardcover
Retail: $34.99
Our Price: $22.99
Save: $12.00 (34%)