---
Amplified Bible, Classic Edition
26 And when he cut the hair of his head, he weighed it—for at each year's end he cut it, because its weight was a burden to him—and it weighed 200 shekels by the king's weight.
27 There were born to Absalom three sons and one daughter whose name was Tamar; she was a beautiful woman.
28 Absalom dwelt two full years in Jerusalem and did not see the king's face.
Read full chapter
Amplified Bible, Classic Edition (AMPC)
Copyright © 1954, 1958, 1962, 1964, 1965, 1987 by The Lockman Foundation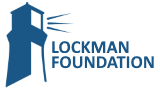 Bible Gateway Recommends
KJV and Amplified Parallel Bible, Large Print, Hardcover
Retail: $49.99
Our Price: $31.99
Save: $18.00 (36%)
KJV and Amplified Parallel Bible, Large Print, Bonded Leather, Black
Retail: $79.99
Our Price: $50.99
Save: $29.00 (36%)
KJV and Amplified Parallel Bible, Large Print, Leathersoft, Camel/rich red
Retail: $79.99
Our Price: $38.49
Save: $41.50 (52%)
Battlefield of the Mind Bible: Renew Your Mind Through the Power of God's Word, Imitation Leather, brown
Retail: $79.99
Our Price: $54.99
Save: $25.00 (31%)

Amplified Holy Bible, hardcover
Retail: $29.99
Our Price: $19.99
Save: $10.00 (33%)