---
Amplified Bible, Classic Edition
16 And he said, Come with me and see my zeal for the Lord. So they made [the Rechabite] ride in Jehu's chariot.
17 When Jehu came to Samaria, he slew all who remained of Ahab's family in Samaria, till he had destroyed them all, according to what the Lord said to Elijah.
18 Jehu assembled all the people and said to them, Ahab served Baal a little; but Jehu will serve him much.
Read full chapter
Amplified Bible, Classic Edition (AMPC)
Copyright © 1954, 1958, 1962, 1964, 1965, 1987 by The Lockman Foundation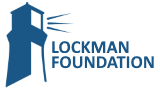 Bible Gateway Recommends
Battlefield of the Mind Bible: Renew Your Mind Through the Power of God's Word
Retail: $29.99
Our Price: $19.99
Save: $10.00 (33%)

Amplified Bible, Battlefield of the Mind: Psalms and Proverbs Imitation Leather
Retail: $19.00
Our Price: $13.49
Save: $5.51 (29%)

Amplified Reading Bible, Imitation Leather, Brown, Indexed
Retail: $59.99
Our Price: $35.99
Save: $24.00 (40%)

KJV and Amplified Parallel Bible, Large Print, Leathersoft, Camel/rich red
Retail: $79.99
Our Price: $47.99
Save: $32.00 (40%)

KJV and Amplified Parallel Bible, Large Print, Leathersoft, Camel/rich red - Slightly Imperfect
Retail: $79.99
Our Price: $45.04
Save: $34.95 (44%)
Amplified Study Bible--soft leather-look, purple (indexed)
Retail: $79.99
Our Price: $47.99
Save: $32.00 (40%)