---
Amplified Bible, Classic Edition
9 Now about the offering that is [to be made] for the saints (God's people in Jerusalem), it is quite superfluous that I should write you;
2 For I am well acquainted with your willingness (your readiness and your eagerness to promote it) and I have proudly told about you to the people of Macedonia, saying that Achaia (most of Greece) has been prepared since last year for this contribution; and [consequently] your enthusiasm has stimulated the majority of them.
3 Still, I am sending the brethren [on to you], lest our pride in you should be made an empty boast in this particular case, and so that you may be all ready, as I told them you would be;
4 Lest, if [any] Macedonians should come with me and find you unprepared [for this generosity], we, to say nothing of yourselves, be humiliated for our being so confident.
5 That is why I thought it necessary to urge these brethren to go to you before I do and make arrangements in advance for this bountiful, promised gift of yours, so that it may be ready, not as an extortion [wrung out of you] but as a generous and willing gift.
6 [Remember] this: he who sows sparingly and grudgingly will also reap sparingly and grudgingly, and he who sows generously [[a]that blessings may come to someone] will also reap generously and with blessings.
7 Let each one [give] as he has made up his own mind and purposed in his heart, not reluctantly or sorrowfully or under compulsion, for God loves (He [b]takes pleasure in, prizes above other things, and is unwilling to abandon or to do without) a cheerful (joyous, "prompt to do it") giver [whose heart is in his giving].(A)
8 And God is able to make all grace (every favor and [c]earthly blessing) come to you in abundance, so that you may always and under all circumstances and whatever the need [d]be self-sufficient [possessing enough to require no aid or support and furnished in abundance for every good work and charitable donation].
9 As it is written, He [the benevolent person] scatters abroad; He gives to the poor; His deeds of justice and goodness and kindness and benevolence will go on and endure forever!(B)
10 And [God] Who provides seed for the sower and bread for eating will also provide and multiply your [resources for] sowing and increase the fruits of your righteousness [[e]which manifests itself in active goodness, kindness, and charity].(C)
11 Thus you will be enriched in all things and in every way, so that you can be generous, and [your generosity as it is] administered by us will bring forth thanksgiving to God.
12 For the service that the ministering of this fund renders does not only fully supply what is lacking to the saints (God's people), but it also overflows in many [cries of] thanksgiving to God.
13 Because at [your] standing of the test of this ministry, they will glorify God for your loyalty and obedience to the Gospel of Christ which you confess, as well as for your generous-hearted liberality to them and to all [the other needy ones].
14 And they yearn for you while they pray for you, because of the surpassing measure of God's grace (His favor and mercy and spiritual blessing which is shown forth) in you.
15 Now thanks be to God for His Gift, [precious] beyond telling [His indescribable, inexpressible, free Gift]!
The Offering for Needy Believers
9 Actually, there's no need to write to you about this contribution for the holy believers in Jerusalem, 2 for I already know that you are on board and eager to help.[a] I keep boasting to the churches of Macedonia about your passion to give, telling them that the believers of Corinth[b] have been preparing to give for a year. Your enthusiasm is contagious—it has stirred many of them to do likewise. 3 Still, I thought it would be best to send these brothers to receive the offering that you've prepared, so that our boasting about how you were ready to give would not be found hollow. 4 For if, after boasting of our confidence in you, some of the Macedonians were to come with me and find that you were not prepared, we would be embarrassed—to say nothing of you. 5 That's why I've requested that the brothers come before I do and make arrangements in advance for the substantial offering you pledged. Then it will be seen as a matter of generosity and not under pressure, as something you felt forced to do.
Hilarious Generosity
6 Here's my point. A stingy sower[c] will reap a meager harvest, but the one who sows from a generous spirit will reap an abundant harvest. 7 Let giving flow from your heart, not from a sense of religious duty. Let it spring up freely from the joy of giving—all because God loves hilarious generosity![d] 8 Yes, God is more than ready to overwhelm you with every form of grace, so that you will have more than enough of everything[e]—every moment and in every way. He will make you overflow with abundance in every good thing you do. 9 Just as the Scriptures say about the one who trusts in him:
Because he has sown extravagantly and given to the poor,
his kindness and generous deeds will never be forgotten.[f]
10 This generous God who supplies abundant seed[g] for the farmer, which becomes bread for our meals,[h] is even more extravagant toward you. First he supplies[i] every need, plus more. Then he multiplies the seed as you sow it, so that the harvest of your generosity[j] will grow. 11 You will be abundantly enriched in every way as you give generously on every occasion,[k] for when we take your gifts to those in need,[l] it causes many to give thanks to God.
12 The priestly ministry[m] you are providing through your offering not only supplies what is lacking for God's people, it inspires an outpouring[n] of praises and thanksgiving to God himself. 13 For as your extremely generous offering meets the approval[o] of those in Jerusalem, it will cause them to give glory to God—all because of your loyal support and allegiance to the gospel of Christ, as well as your generous-hearted partnership with them toward those in need. 14 Because of this extraordinary grace, which God has lavished on you, they will affectionately remember you in their prayers. 15 Praise God for his astonishing gift, which is far too great for words![p]
Amplified Bible, Classic Edition (AMPC)
Copyright © 1954, 1958, 1962, 1964, 1965, 1987 by The Lockman Foundation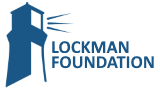 The Passion Translation (TPT)
The Passion Translation®. Copyright © 2017, 2018, 2020 by Passion & Fire Ministries, Inc.
Used by permission. All rights reserved. thePassionTranslation.com