---
A Call to Generous Giving
8 Now I want you to know, dear brothers and sisters,[a] what God in his kindness has done through the churches in Macedonia. 2 They are being tested by many troubles, and they are very poor. But they are also filled with abundant joy, which has overflowed in rich generosity.
3 For I can testify that they gave not only what they could afford, but far more. And they did it of their own free will. 4 They begged us again and again for the privilege of sharing in the gift for the believers in Jerusalem.[b] 5 They even did more than we had hoped, for their first action was to give themselves to the Lord and to us, just as God wanted them to do.
6 So we have urged Titus, who encouraged your giving in the first place, to return to you and encourage you to finish this ministry of giving. 7 Since you excel in so many ways—in your faith, your gifted speakers, your knowledge, your enthusiasm, and your love from us[c]—I want you to excel also in this gracious act of giving.
Read full chapter
New International Version
The Collection for the Lord's People
8 And now, brothers and sisters, we want you to know about the grace that God has given the Macedonian(A) churches. 2 In the midst of a very severe trial, their overflowing joy and their extreme poverty welled up in rich generosity.(B) 3 For I testify that they gave as much as they were able,(C) and even beyond their ability. Entirely on their own, 4 they urgently pleaded with us for the privilege of sharing(D) in this service(E) to the Lord's people.(F) 5 And they exceeded our expectations: They gave themselves first of all to the Lord, and then by the will of God also to us. 6 So we urged(G) Titus,(H) just as he had earlier made a beginning, to bring also to completion(I) this act of grace on your part. 7 But since you excel in everything(J)—in faith, in speech, in knowledge,(K) in complete earnestness and in the love we have kindled in you[a]—see that you also excel in this grace of giving.
Read full chapter
New Living Translation (NLT)
Holy Bible, New Living Translation, copyright © 1996, 2004, 2015 by Tyndale House Foundation. Used by permission of Tyndale House Publishers, Inc., Carol Stream, Illinois 60188. All rights reserved.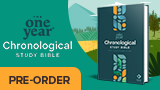 New International Version (NIV)
Holy Bible, New International Version®, NIV® Copyright ©1973, 1978, 1984, 2011 by Biblica, Inc.® Used by permission. All rights reserved worldwide.
NIV Reverse Interlinear Bible: English to Hebrew and English to Greek. Copyright © 2019 by Zondervan.