---
11 God will make you rich enough so that you can always be generous. Your generosity will produce thanksgiving to God because of us. 12 What you do to serve others not only provides for the needs of God's people, but also produces more and more prayers of thanksgiving to God. 13 You will honor God through this genuine act of service because of your commitment to spread the Good News of Christ and because of your generosity in sharing with them and everyone else. 14 With deep affection they will pray for you because of the extreme kindness that God has shown you. 15 I thank God for his gift that words cannot describe.
Read full chapter
11 while you are enriched in everything for all liberality, (A)which causes thanksgiving through us to God. 12 For the administration of this service not only (B)supplies the needs of the saints, but also is abounding through many thanksgivings to God, 13 while, through the proof of this ministry, they (C)glorify God for the obedience of your confession to the gospel of Christ, and for your liberal (D)sharing with them and all men, 14 and by their prayer for you, who long for you because of the exceeding (E)grace of God in you. 15 Thanks be to God (F)for His indescribable gift!
Read full chapter
Nueva Biblia de las Américas
11 Ustedes serán enriquecidos en todo(A) para toda liberalidad, la cual por medio de nosotros produce acción de gracias a Dios(B). 12 Porque la ministración de este servicio no solo suple con plenitud lo que falta a los santos(C), sino que también sobreabunda a través de muchas acciones de gracias a Dios(D).
13 Por la prueba dada por[a] esta ministración[b], glorificarán a Dios(E) por la obediencia de ustedes a la confesión(F) del evangelio de Cristo[c](G), y por la liberalidad de su contribución para[d] ellos y para todos(H). 14 Ellos, a su vez, mediante la oración a favor de ustedes, también les demuestran su anhelo[e] debido a la sobreabundante gracia de Dios en ustedes. 15 ¡Gracias a Dios(I) por Su don inefable(J)!
Read full chapter
GOD'S WORD Translation (GW)
Copyright © 1995, 2003, 2013, 2014, 2019, 2020 by God's Word to the Nations Mission Society. All rights reserved.
New King James Version (NKJV)
Scripture taken from the New King James Version®. Copyright © 1982 by Thomas Nelson. Used by permission. All rights reserved.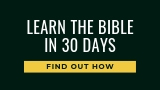 Nueva Biblia de las Américas (NBLA)
Nueva Biblia de las Américas™ NBLA™ Copyright © 2005 por The Lockman Foundation