---
Amplified Bible, Classic Edition
7 Moreover, Solomon consecrated the middle of the court that was before the house of the Lord, for there he offered burnt offerings and the fat of the peace offerings, because the bronze altar which [he] had made was not sufficient to receive the burnt offerings, the cereal offerings, and the fat.
8 At that time Solomon held the feast for seven days, and all Israel with him, a very great assembly, from the entrance of Hamath to the Brook of Egypt.
9 The eighth day they made a solemn assembly, for they had kept the dedication of the altar and the feast, each for seven days.
Read full chapter
Amplified Bible, Classic Edition (AMPC)
Copyright © 1954, 1958, 1962, 1964, 1965, 1987 by The Lockman Foundation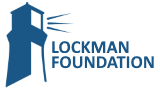 Bible Gateway Recommends
Amplified Bible, Large Print leather-look, brown/dark brown- index
Retail: $79.99
Our Price: $47.99
Save: $32.00 (40%)

Battlefield of the Mind Bible: Renew Your Mind Through the Power of God's Word, Imitation Leather, pink
Retail: $79.99
Our Price: $54.99
Save: $25.00 (31%)

Amplified & NKJV Parallel Bible Bonded Leather, Black, Large Print
Retail: $69.95
Our Price: $39.99
Save: $29.96 (43%)

Battlefield of the Mind New Testament--soft leather-look, arcadia blue
Retail: $24.99
Our Price: $17.49
Save: $7.50 (30%)

Everyday Life Bible: The Power Of God's Word For Everyday Living, Imitation Leather, pewter
Retail: $79.99
Our Price: $54.99
Save: $25.00 (31%)
La Biblia De La Vida Diaria, NVI: El poder de la Palabra de Dios para el diario vivir Everyday Life Bib,
Retail: $39.99
Our Price: $27.99
Save: $12.00 (30%)