---
Saul Defeats the Amalekites
15 One day Samuel said to Saul, "It was the Lord who told me to anoint you as king of his people, Israel. Now listen to this message from the Lord! 2 This is what the Lord of Heaven's Armies has declared: I have decided to settle accounts with the nation of Amalek for opposing Israel when they came from Egypt. 3 Now go and completely destroy[a] the entire Amalekite nation—men, women, children, babies, cattle, sheep, goats, camels, and donkeys."
4 So Saul mobilized his army at Telaim. There were 200,000 soldiers from Israel and 10,000 men from Judah. 5 Then Saul and his army went to a town of the Amalekites and lay in wait in the valley. 6 Saul sent this warning to the Kenites: "Move away from where the Amalekites live, or you will die with them. For you showed kindness to all the people of Israel when they came up from Egypt." So the Kenites packed up and left.
7 Then Saul slaughtered the Amalekites from Havilah all the way to Shur, east of Egypt. 8 He captured Agag, the Amalekite king, but completely destroyed everyone else. 9 Saul and his men spared Agag's life and kept the best of the sheep and goats, the cattle, the fat calves, and the lambs—everything, in fact, that appealed to them. They destroyed only what was worthless or of poor quality.
The Lord Rejects Saul
10 Then the Lord said to Samuel, 11 "I am sorry that I ever made Saul king, for he has not been loyal to me and has refused to obey my command." Samuel was so deeply moved when he heard this that he cried out to the Lord all night.
12 Early the next morning Samuel went to find Saul. Someone told him, "Saul went to the town of Carmel to set up a monument to himself; then he went on to Gilgal."
13 When Samuel finally found him, Saul greeted him cheerfully. "May the Lord bless you," he said. "I have carried out the Lord's command!"
14 "Then what is all the bleating of sheep and goats and the lowing of cattle I hear?" Samuel demanded.
15 "It's true that the army spared the best of the sheep, goats, and cattle," Saul admitted. "But they are going to sacrifice them to the Lord your God. We have destroyed everything else."
16 Then Samuel said to Saul, "Stop! Listen to what the Lord told me last night!"
"What did he tell you?" Saul asked.
17 And Samuel told him, "Although you may think little of yourself, are you not the leader of the tribes of Israel? The Lord has anointed you king of Israel. 18 And the Lord sent you on a mission and told you, 'Go and completely destroy the sinners, the Amalekites, until they are all dead.' 19 Why haven't you obeyed the Lord? Why did you rush for the plunder and do what was evil in the Lord's sight?"
20 "But I did obey the Lord," Saul insisted. "I carried out the mission he gave me. I brought back King Agag, but I destroyed everyone else. 21 Then my troops brought in the best of the sheep, goats, cattle, and plunder to sacrifice to the Lord your God in Gilgal."
22 But Samuel replied,
"What is more pleasing to the Lord:
your burnt offerings and sacrifices
or your obedience to his voice?
Listen! Obedience is better than sacrifice,
and submission is better than offering the fat of rams.
23 Rebellion is as sinful as witchcraft,
and stubbornness as bad as worshiping idols.
So because you have rejected the command of the Lord,
he has rejected you as king."
Saul Pleads for Forgiveness
24 Then Saul admitted to Samuel, "Yes, I have sinned. I have disobeyed your instructions and the Lord's command, for I was afraid of the people and did what they demanded. 25 But now, please forgive my sin and come back with me so that I may worship the Lord."
26 But Samuel replied, "I will not go back with you! Since you have rejected the Lord's command, he has rejected you as king of Israel."
27 As Samuel turned to go, Saul tried to hold him back and tore the hem of his robe. 28 And Samuel said to him, "The Lord has torn the kingdom of Israel from you today and has given it to someone else—one who is better than you. 29 And he who is the Glory of Israel will not lie, nor will he change his mind, for he is not human that he should change his mind!"
30 Then Saul pleaded again, "I know I have sinned. But please, at least honor me before the elders of my people and before Israel by coming back with me so that I may worship the Lord your God." 31 So Samuel finally agreed and went back with him, and Saul worshiped the Lord.
Samuel Executes King Agag
32 Then Samuel said, "Bring King Agag to me." Agag arrived full of hope, for he thought, "Surely the worst is over, and I have been spared!"[b] 33 But Samuel said, "As your sword has killed the sons of many mothers, now your mother will be childless." And Samuel cut Agag to pieces before the Lord at Gilgal.
34 Then Samuel went home to Ramah, and Saul returned to his house at Gibeah of Saul. 35 Samuel never went to meet with Saul again, but he mourned constantly for him. And the Lord was sorry he had ever made Saul king of Israel.
Footnotes
15:3 The Hebrew term used here refers to the complete consecration of things or people to the Lord, either by destroying them or by giving them as an offering; also in 15:8, 9, 15, 18, 20, 21.
15:32 Dead Sea Scrolls and Greek version read Agag arrived hesitantly, for he thought, "Surely this is the bitterness of death."
Jesus, the Way to the Father
14 "Don't let your hearts be troubled. Trust in God, and trust also in me. 2 There is more than enough room in my Father's home.[a] If this were not so, would I have told you that I am going to prepare a place for you?[b] 3 When everything is ready, I will come and get you, so that you will always be with me where I am. 4 And you know the way to where I am going."
5 "No, we don't know, Lord," Thomas said. "We have no idea where you are going, so how can we know the way?"
6 Jesus told him, "I am the way, the truth, and the life. No one can come to the Father except through me. 7 If you had really known me, you would know who my Father is.[c] From now on, you do know him and have seen him!"
8 Philip said, "Lord, show us the Father, and we will be satisfied."
9 Jesus replied, "Have I been with you all this time, Philip, and yet you still don't know who I am? Anyone who has seen me has seen the Father! So why are you asking me to show him to you? 10 Don't you believe that I am in the Father and the Father is in me? The words I speak are not my own, but my Father who lives in me does his work through me. 11 Just believe that I am in the Father and the Father is in me. Or at least believe because of the work you have seen me do.
12 "I tell you the truth, anyone who believes in me will do the same works I have done, and even greater works, because I am going to be with the Father. 13 You can ask for anything in my name, and I will do it, so that the Son can bring glory to the Father. 14 Yes, ask me for anything in my name, and I will do it!
Jesus Promises the Holy Spirit
15 "If you love me, obey[d] my commandments. 16 And I will ask the Father, and he will give you another Advocate,[e] who will never leave you. 17 He is the Holy Spirit, who leads into all truth. The world cannot receive him, because it isn't looking for him and doesn't recognize him. But you know him, because he lives with you now and later will be in you.[f] 18 No, I will not abandon you as orphans—I will come to you. 19 Soon the world will no longer see me, but you will see me. Since I live, you also will live. 20 When I am raised to life again, you will know that I am in my Father, and you are in me, and I am in you. 21 Those who accept my commandments and obey them are the ones who love me. And because they love me, my Father will love them. And I will love them and reveal myself to each of them."
22 Judas (not Judas Iscariot, but the other disciple with that name) said to him, "Lord, why are you going to reveal yourself only to us and not to the world at large?"
23 Jesus replied, "All who love me will do what I say. My Father will love them, and we will come and make our home with each of them. 24 Anyone who doesn't love me will not obey me. And remember, my words are not my own. What I am telling you is from the Father who sent me. 25 I am telling you these things now while I am still with you. 26 But when the Father sends the Advocate as my representative—that is, the Holy Spirit—he will teach you everything and will remind you of everything I have told you.
27 "I am leaving you with a gift—peace of mind and heart. And the peace I give is a gift the world cannot give. So don't be troubled or afraid. 28 Remember what I told you: I am going away, but I will come back to you again. If you really loved me, you would be happy that I am going to the Father, who is greater than I am. 29 I have told you these things before they happen so that when they do happen, you will believe.
30 "I don't have much more time to talk to you, because the ruler of this world approaches. He has no power over me, 31 but I will do what the Father requires of me, so that the world will know that I love the Father. Come, let's be going.
New Living Translation (NLT)
Holy Bible, New Living Translation, copyright © 1996, 2004, 2015 by Tyndale House Foundation. Used by permission of Tyndale House Publishers, Inc., Carol Stream, Illinois 60188. All rights reserved.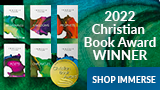 Bible Gateway Recommends
NLT Life Application Study Bible, Third Edition--hardcover, red letter
Retail: $49.99
Our Price: $36.99
Save: $13.00 (26%)

NLT Life Application Large-Print Study Bible, Third Edition--soft leather-look, brown, mahogan, red letter (indexed)
Retail: $94.99
Our Price: $61.99
Save: $33.00 (35%)

NLT Large-Print Premium Value Thinline Bible, Filament Enabled Edition--soft leather-look, pink
Retail: $19.99
Our Price: $15.99
Save: $4.00 (20%)

NLT Inspire Bible: The Bible for Coloring & Creative Journaling--softcover, pink
Retail: $29.99
Our Price: $21.99
Save: $8.00 (27%)
NLT Life Application Study Bible, Third Edition--soft leather-look, teal blue (indexed) Red Letter
Retail: $84.99
Our Price: $62.99
Save: $22.00 (26%)
NLT Every Man's Large-Print Bible, Deluxe Explorer Edition--soft leather-look, rustic brown (indexed)
Retail: $69.99
Our Price: $48.49
Save: $21.50 (31%)