---
Amplified Bible, Classic Edition
10 But by doing good deeds (deeds in themselves good and for the good and advantage of those contacted by them), as befits women who profess reverential fear for and devotion to God.
11 Let a woman learn in quietness, in entire submissiveness.
12 I allow no woman to teach or to have authority over men; she is to remain in quietness and keep silence [in religious assemblies].
Read full chapter
New International Version
10 but with good deeds,(A) appropriate for women who profess to worship God.
11 A woman[a] should learn in quietness and full submission.(B) 12 I do not permit a woman to teach or to assume authority over a man;[b] she must be quiet.(C)
Read full chapter
10 But (which becometh women professing godliness) with good works.
11 Let the woman learn in silence with all subjection.
12 But I suffer not a woman to teach, nor to usurp authority over the man, but to be in silence.
Read full chapter
Amplified Bible, Classic Edition (AMPC)
Copyright © 1954, 1958, 1962, 1964, 1965, 1987 by The Lockman Foundation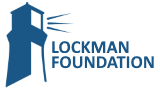 New International Version (NIV)
Holy Bible, New International Version®, NIV® Copyright ©1973, 1978, 1984, 2011 by Biblica, Inc.® Used by permission. All rights reserved worldwide.
NIV Reverse Interlinear Bible: English to Hebrew and English to Greek. Copyright © 2019 by Zondervan.