---
Amplified Bible, Classic Edition
25 Let not my lord, I pray you, regard this foolish and wicked fellow Nabal, for as his name is, so is he—Nabal [foolish, wicked] is his name, and folly is with him. But I, your handmaid, did not see my lord's young men whom you sent.
26 So now, my lord, as the Lord lives and as your soul lives, seeing that the Lord has prevented you from bloodguiltiness and from avenging yourself with your own hand, now let your enemies and those who seek to do evil to my lord be as Nabal.
27 And now this gift, which your handmaid has brought my lord, let it be given to the young men who follow my lord.
Read full chapter
Amplified Bible, Classic Edition (AMPC)
Copyright © 1954, 1958, 1962, 1964, 1965, 1987 by The Lockman Foundation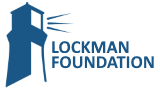 Bible Gateway Recommends
The Amplified Topical Reference Bible, Hardcover
Retail: $39.99
Our Price: $17.99
Save: $22.00 (55%)
Battlefield of the Mind Bible, Amplified Version - Hardcover
Retail: $49.99
Our Price: $27.99
Save: $22.00 (44%)
Amplified & NKJV Parallel Bible Bonded Leather, Black, Large Print
Retail: $69.95
Our Price: $39.99
Save: $29.96 (43%)
Everyday Life Bible: The Power Of God's Word For Everyday Living, Imitation Leather, pewter
Retail: $79.99
Our Price: $54.99
Save: $25.00 (31%)

Amplified Bible, Battlefield Of The Mind Bible, Imitation Leather, Blue
Retail: $79.99
Our Price: $53.99
Save: $26.00 (33%)
Amplified Holy Bible, hardcover
Retail: $29.99
Our Price: $17.99
Save: $12.00 (40%)