---
Amplified Bible, Classic Edition
19 In which He went and preached to the spirits in prison,
20 [The souls of those] who long before in the days of Noah had been disobedient, when God's patience waited during the building of the ark in which a few [people], actually eight in number, were saved through water.(A)
21 And baptism, which is a figure [of their deliverance], does now also save you [from inward questionings and fears], not by the removing of outward body filth [bathing], but by [providing you with] the answer of a good and clear conscience (inward cleanness and peace) before God [because you are demonstrating what you believe to be yours] through the resurrection of Jesus Christ.
Read full chapter
New International Version
19 After being made alive,[a] he went and made proclamation to the imprisoned spirits(A)— 20 to those who were disobedient long ago when God waited patiently(B) in the days of Noah while the ark was being built.(C) In it only a few people, eight in all,(D) were saved(E) through water, 21 and this water symbolizes baptism that now saves you(F) also—not the removal of dirt from the body but the pledge of a clear conscience(G) toward God.[b] It saves you by the resurrection of Jesus Christ,(H)
Read full chapter
Footnotes
1 Peter 3:19 Or but made alive in the spirit, 19 in which also
1 Peter 3:21 Or but an appeal to God for a clear conscience
Amplified Bible, Classic Edition (AMPC)
Copyright © 1954, 1958, 1962, 1964, 1965, 1987 by The Lockman Foundation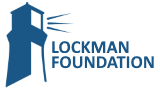 New International Version (NIV)
Holy Bible, New International Version®, NIV® Copyright ©1973, 1978, 1984, 2011 by Biblica, Inc.® Used by permission. All rights reserved worldwide.
NIV Reverse Interlinear Bible: English to Hebrew and English to Greek. Copyright © 2019 by Zondervan.