---
Amplified Bible, Classic Edition
11 So the priests could not stand to minister because of the cloud, for the glory of the Lord had filled the Lord's house.
12 Then Solomon said, The Lord said that He would dwell in the thick darkness.
13 I have surely built You a house of habitation, a settled place for You to dwell in forever.
Read full chapter
Amplified Bible, Classic Edition (AMPC)
Copyright © 1954, 1958, 1962, 1964, 1965, 1987 by The Lockman Foundation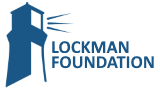 Bible Gateway Recommends
The New Everyday Life Bible: The Power of God's Word For Everyday Living
Retail: $39.99
Our Price: $27.99
Save: $12.00 (30%)

Amplified Large-Print Bible, hardcover - Slightly Imperfect
Retail: $34.99
Our Price: $19.54
Save: $15.45 (44%)
Amplified Outreach Bible, Paperback, Case of 24
Retail: $167.76
Our Price: $79.49
Save: $88.27 (53%)
Amplified Reading Bible, Imitation Leather, Brown, Indexed
Retail: $59.99
Our Price: $38.99
Save: $21.00 (35%)

KJV and Amplified Parallel Bible, Large Print, Leathersoft, Camel/rich red
Retail: $79.99
Our Price: $38.49
Save: $41.50 (52%)
NKJV Amplified Parallel Large-Print Bible Flexisoft, Blue/Brown
Retail: $79.95
Our Price: $46.99
Save: $32.96 (41%)