---
8 4 The Ark is borne into the Temple. 10 A cloud filleth the Temple. 14 The king blesseth the people.
1 Then King Solomon assembled (A)the Elders of Israel, even all the heads of the tribes, the chief fathers of the children of Israel unto [a]him in Jerusalem, for to [b]bring up the Ark of the covenant of the Lord from the city of David, which is Zion.
2 And all the men of Israel assembled unto King Solomon at the feast in the month of [c]Ethanim, which is the seventh month.
3 And all the Elders of Israel came, and the Priests took the Ark.
Read full chapter
Footnotes
1 Kings 8:1 Hebrew, Solomon.
1 Kings 8:1 For David brought it from Obed-edom, and placed it in the Tabernacle which he had made for it, 2 Sam. 6:17.
1 Kings 8:2 Containing part of September and part of October in the which month they held three solemn feasts, Num. 29:1.
New International Version
The Ark Brought to the Temple(A)
8 Then King Solomon summoned into his presence at Jerusalem the elders of Israel, all the heads of the tribes and the chiefs(B) of the Israelite families, to bring up the ark(C) of the Lord's covenant from Zion, the City of David.(D) 2 All the Israelites came together to King Solomon at the time of the festival(E) in the month of Ethanim, the seventh month.(F)
3 When all the elders of Israel had arrived, the priests(G) took up the ark,
Read full chapter
1599 Geneva Bible (GNV)
Geneva Bible, 1599 Edition. Published by Tolle Lege Press. All rights reserved. No part of this publication may be reproduced or transmitted in any form or by any means, electronic or mechanical, without written permission from the publisher, except in the case of brief quotations in articles, reviews, and broadcasts.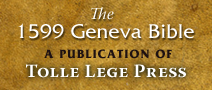 New International Version (NIV)
Holy Bible, New International Version®, NIV® Copyright ©1973, 1978, 1984, 2011 by Biblica, Inc.® Used by permission. All rights reserved worldwide.
NIV Reverse Interlinear Bible: English to Hebrew and English to Greek. Copyright © 2019 by Zondervan.