---
Amplified Bible, Classic Edition
11 But now I write to you not to associate with anyone who bears the name of [Christian] brother if he is known to be guilty of immorality or greed, or is an idolater [whose soul is devoted to any object that usurps the place of God], or is a person with a foul tongue [railing, abusing, reviling, slandering], or is a drunkard or a swindler or a robber. [No] you must not so much as eat with such a person.
12 What [business] of mine is it and what right have I to judge outsiders? Is it not those inside [the church] upon whom you are to pass disciplinary judgment [passing censuring sentence on them as the facts require]?
13 God alone sits in judgment on those who are outside. Drive out that wicked one from among you [expel him from your church].
Read full chapter
Amplified Bible, Classic Edition (AMPC)
Copyright © 1954, 1958, 1962, 1964, 1965, 1987 by The Lockman Foundation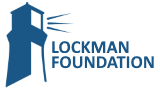 Bible Gateway Recommends
Classic Comparative Side-by-Side Bible (NIV, KJV, NASB, Amplified)
Retail: $54.99
Our Price: $32.99
Save: $22.00 (40%)

Amplified Compact Holy Bible, hardcover
Retail: $19.99
Our Price: $11.99
Save: $8.00 (40%)

Amplified Reading Bible, Imitation Leather, Brown, Indexed
Retail: $59.99
Our Price: $35.99
Save: $24.00 (40%)

Amplified Holy Bible, XL Edition--soft leather-look, burgundy
Retail: $49.99
Our Price: $31.99
Save: $18.00 (36%)
NKJV Amplified Parallel Large-Print Bible Flexisoft, Blue/Brown
Retail: $79.95
Our Price: $46.99
Save: $32.96 (41%)

Amplified Large-Print Bible, hardcover
Retail: $34.99
Our Price: $20.99
Save: $14.00 (40%)